Mounting means at Ros assembly areas with an economically optimized degree of automation and optimum process security. Our own very innovative device construction
forms the ideal basis for this.
Whether it is partially automated or fully automatic assembly processes, we achieve and fulfil the highest quality standards. This makes for an excellent profitability.
SEMI-AUTOMATIC ASSEMBLY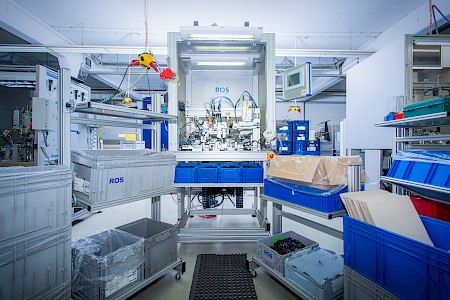 Semi-automatic assembly processes are suitable for all batch sizes
With the semi-automatic assembly, we create the highest degree of flexibility even in the case of short-term changes in demand
Product changes can be implemented quickly and cost-effectively
FULLY AUTOMATIC ASSEMBLY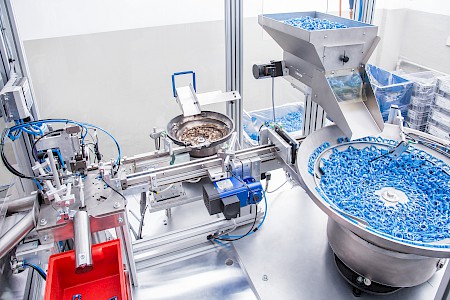 Fully automatic assembly processes are particularly suitable for high demands
With the fully automatic assembly we create a good profitability